Horses have a natural need to move about. Open stables have gained in popularity in recent years, so that the horses have access to the outdoors in addition to their time spent at pasture. Paddocks are good alternatives for horses confined to stables and turned out infrequently.
A secure enclosure is necessary to safely meet a horse's natural need to move. The larger the enclosure and the more time your horse spends moving about in the fresh air, the healthier he will be. In addition to access to water, shelter from the elements and appropriate fencing, the right surface is also important – for example with a footing from stresan®.
Kirchhellener Sand for a long-lasting paddock surface
Horse owners have high standards for the right sand. Our stresan® products for paddocks and turnout areas offer good grip, are virtually dust-free and are also suitable for unshod horses. With regular and careful maintenance, you'll have a long-lasting and functional footing.
stresan® paddock sands meet the various demands placed on exercise areas for horses. Our footings also contribute to your horse's well-being – horses not only like to stand on sand, they also like to lie or roll in it.
stresan® N products for paddocks make good alternatives to paddock mats or wood chips, as our sand is durable and resilient.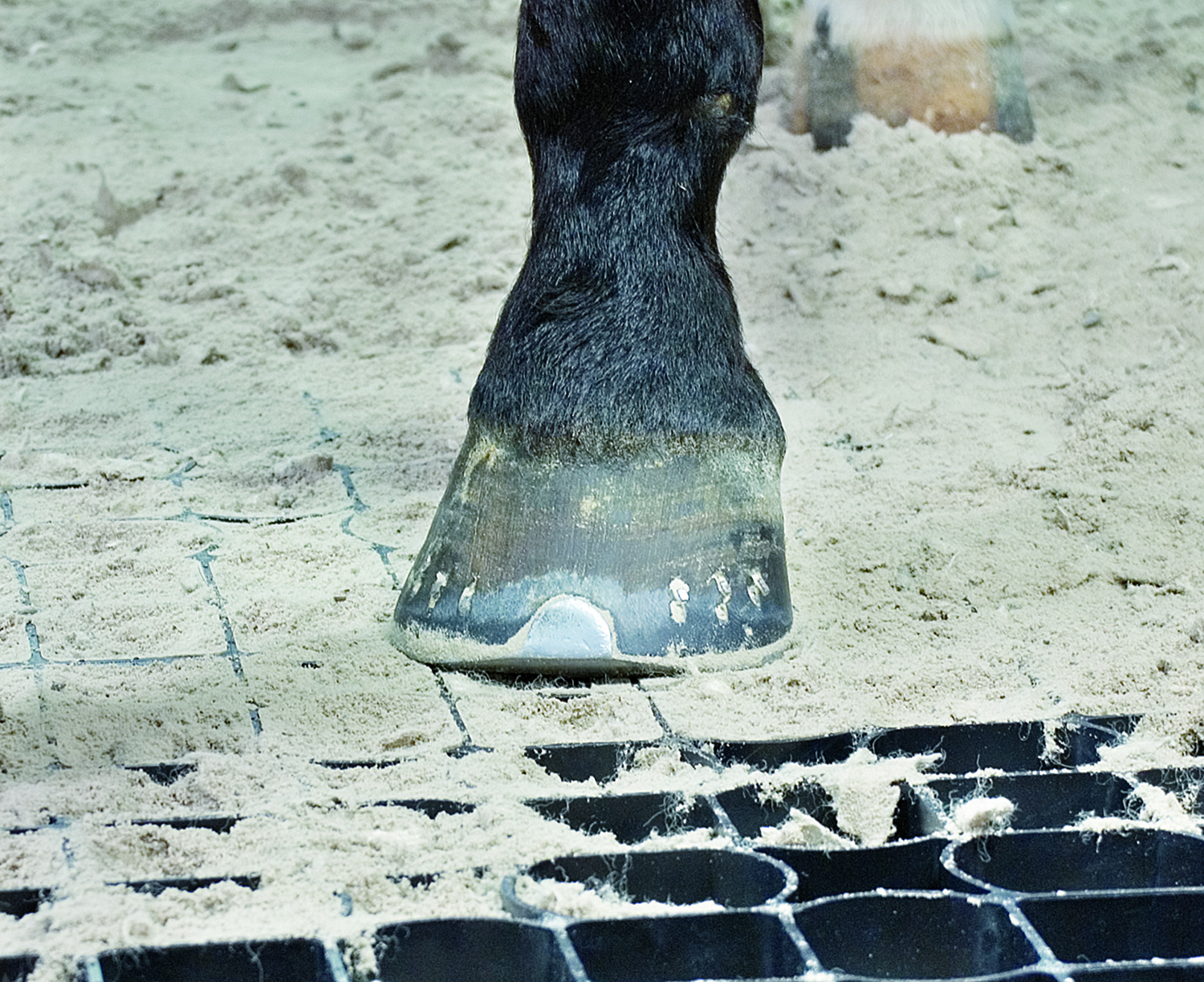 stresan

®

N paddock sand mix is the ideal footing for paddocks
Wet ground, puddles and muddy paddocks are no longer a problem with proper installation and the right materials. A paddock with vertical drainage will need a drainage sub-base, such as one with a geotextile membrane. Our stresan® N paddock mix is the ideal solution. It is looser than conventional equestrian sand, extremely permeable and allows no puddles to occur.

If you cannot build the exercise area with a draining sub-base, you should use a footing that will drain over the surface. The paddock should then be given a gradient of about one to two percent at the highest point of the ground, which will allow excess water to drain off easily. It is important that you regularly groom the paddock footing so that bumps and depressions – resulting, for example, from horses' rolling on the surface – do not impede water drainage.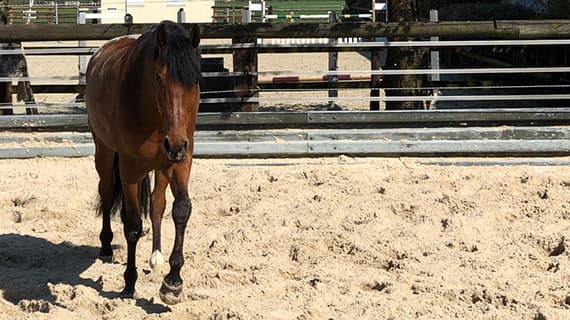 Order sand for your paddock & open stable now
If you have any questions about the best footing for your horse's exercise area, do not hesitate to contact us by telephone or via our contact form. We look forward to hearing from you!